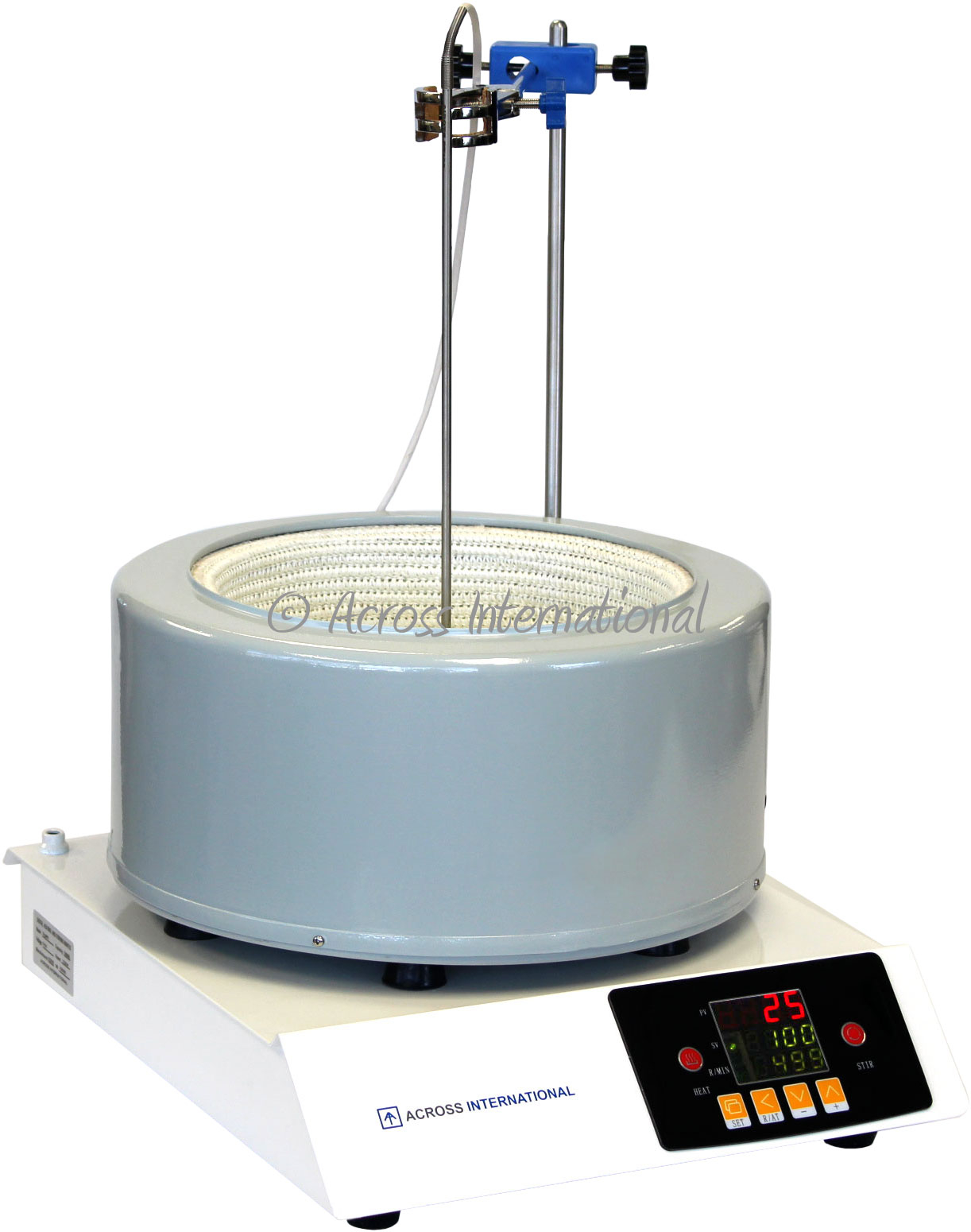 Buy Now
Across International heating and stirring mantles come standard with digital display for the most accurate control. The large display interface makes it easy to quickly and precisely adjust temperature and rotation speeds.
The DigiM mantle is equipped with two sets of thermocouples for proper temperature and speed detection. The heating jacket is pre-treated before shipment, which ensures that no smoke or odors (caused by heat) are released into your work environment.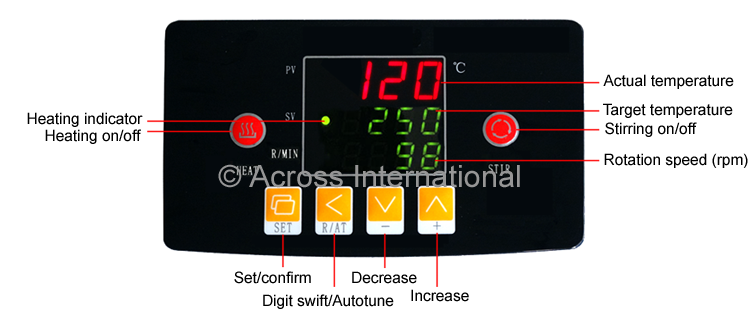 Specifications
 Model

 DigiM5

 Electrical requirements
 110V 60Hz 1-Phase, 1100 watts, 12A
or
220V 50/60Hz 1-Phase, 1100 watts, 6A

 Heating

 Ambient to 300°C

 Stirring
 Maximum speed: 2000 rpm
Motor power: 40 watts
Motor type: brushless DC motor
 Controller
 PID control with digital temperature and rotation speed display
 External thermocouple
 Type: PT100
Cable length: 43 inches
Stainless steel probe length: 15 inches
Stainless steel probe diameter: 5 mm
 Flask holder
 Maximum flask capacity: 5 liters
Top opening diameter: 9 inches
Depth: 5.5 inches
 Dimensions (WxDxH)
 Unit: 13.5 x 17 x 10 inches, shipping: 20 x 16 x 16 inches
 Weight
 Unit: 22 lbs, shipping: 32 lbs
 Safety
 Thermocouple failure protection
 Warranty
 One year
All short path equipment is intended for lawful purposes only.