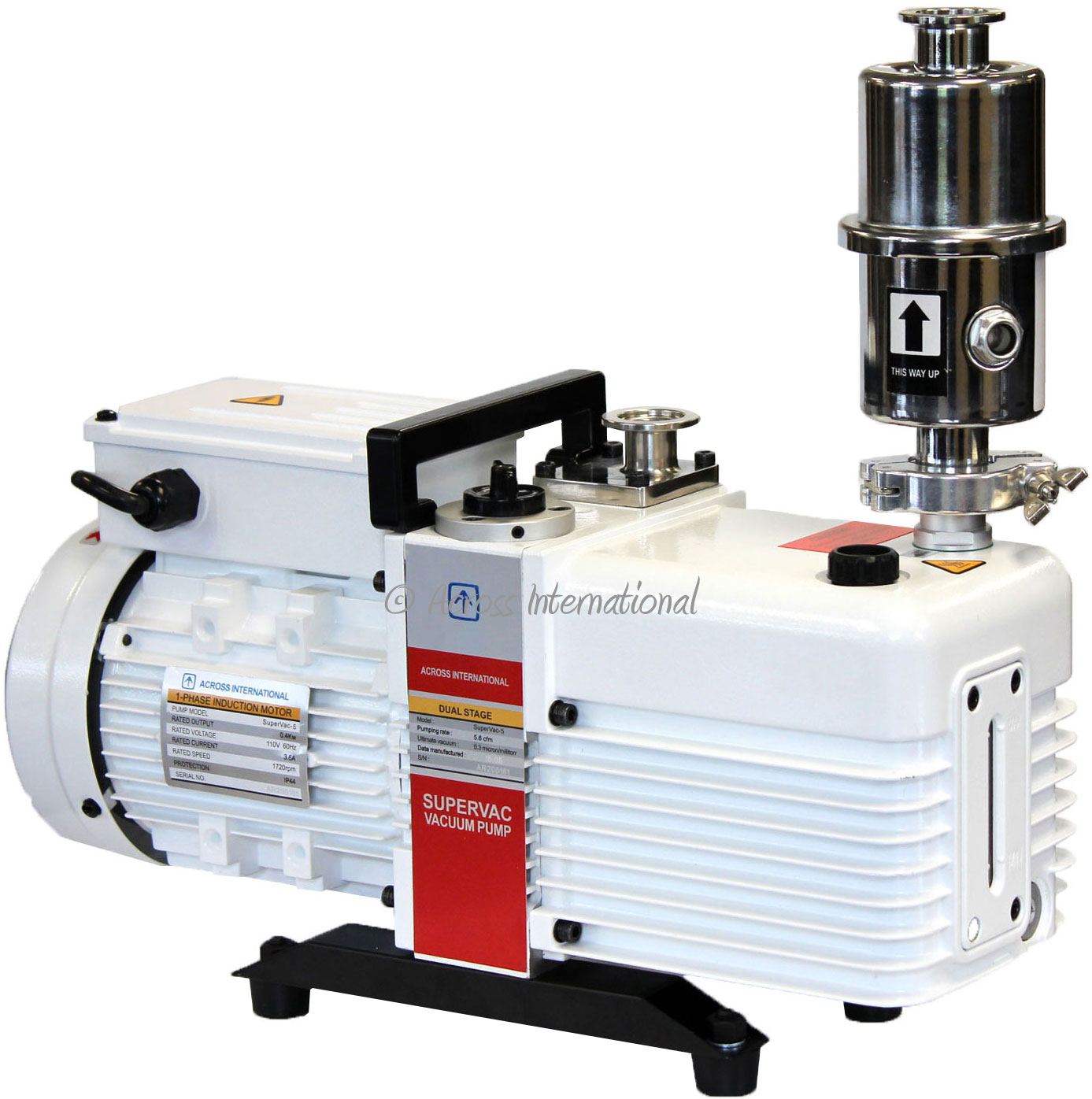 The new Ai SuperVac-5C 5.6 cfm commercial grade vacuum pump is now corrosion resistant, AND comes with a 2 year warranty!
Ai SuperVac-5 dual-stage vacuum pump will take your vacuum down to 0.3 micron in minutes. These pumps are designed for reliable long time continuous operation. Comes standard with all necessary fittings and a high capacity exhaust oil mist filter which also returns trapped pump oil back to the pump and makes the pump quieter to run.
Adjustable gas ballast is designed to allow purposefully pull a less deep and slower vacuum by opening the gas ballast, allowing dry air to go directly into the pump and diluting the vacuum pull, and it also helps keep moisture, solvent, and other contaminants from getting stuck in the pump, and instead passing through to the exhaust.
Features
New corrosion-resistant design for durable operation in various environment
Adjustable gas ballast
Built-in oil back-flow prevention check valve
Internal forced oil cycling system
Integrated cylinder structure
Exhaust filter with easy-to-change replaceable filter element
Heavy duty structure and designed for reliable long time operation
Low noise volumes during operation
Free high capacity exhaust oil mist filter ($250 value), KF25 flexible stainless steel bellow (3.3 ft), clamps and centering rings set ($219 value) included.
All vacuum pumps are intended for lawful purposes only.